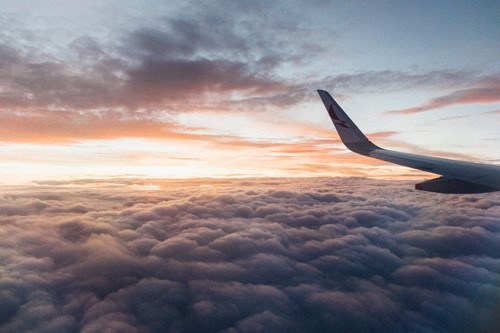 If you're moving somewhere far away, you've likely chosen to downsize your belongings before you leave. However, even the bare essentials can be significantly more than you can carry in a suitcase. While airlines allow you to check multiple pieces of luggage, including storage boxes and containers, this option can be expensive and risky. If you need to move by plane, here are some tips for how to make sure your belongings make it safely and securely to your new home.
Create a Detailed Inventory List
It's essential to take a thorough inventory of everything you plan to ship. If you're worried about items being damaged in transit, consider including photos of everything with your inventory list so you can make accurate comparisons when they arrive. It's best to travel with valuables in your personal luggage, but if you are shipping anything valuable, make a note of the dollar amount for insurance. This can also help in the event anything goes missing.
Weigh Everything
It's important to determine the weight of your belongings before shopping around for a shipping provider. Most services base their pricing on weight and square footage. You'll save a lot of time and avoid unpleasant surprises on quotes if you know how much weight you need to ship. If you don't have access to an industrial scale, you can weigh most belongings on a simple bathroom scale.
Label Clearly
Combining a thorough inventory list with a clear labeling system will streamline your process and make it easier to find things when they arrive. Labeling based on contents is important, but so is adding other details like origin address, destination address and basic contact information. Shipping providers will have their own paperwork and system and may require brand new labels printed anyway, but having the information readily available will make the process easier and quicker.
Choose the Right Service
Finally, shop around for quotes from shipping services to get the best deal. Compare options and pay careful attention to things like taxes, tariffs and restricted items. Read any insurance offerings carefully and inquire about timeline. If there is no guarantee on delivery time, find out what the expectation is—you don't want to be left without your belongings for too long once you arrive. Once you have gathered all the info you need on your options, pick the one that works best for you.
Moving by plane may seem daunting, but you can make the process simpler with careful preparation. Try these ideas for finding the best option for your move.